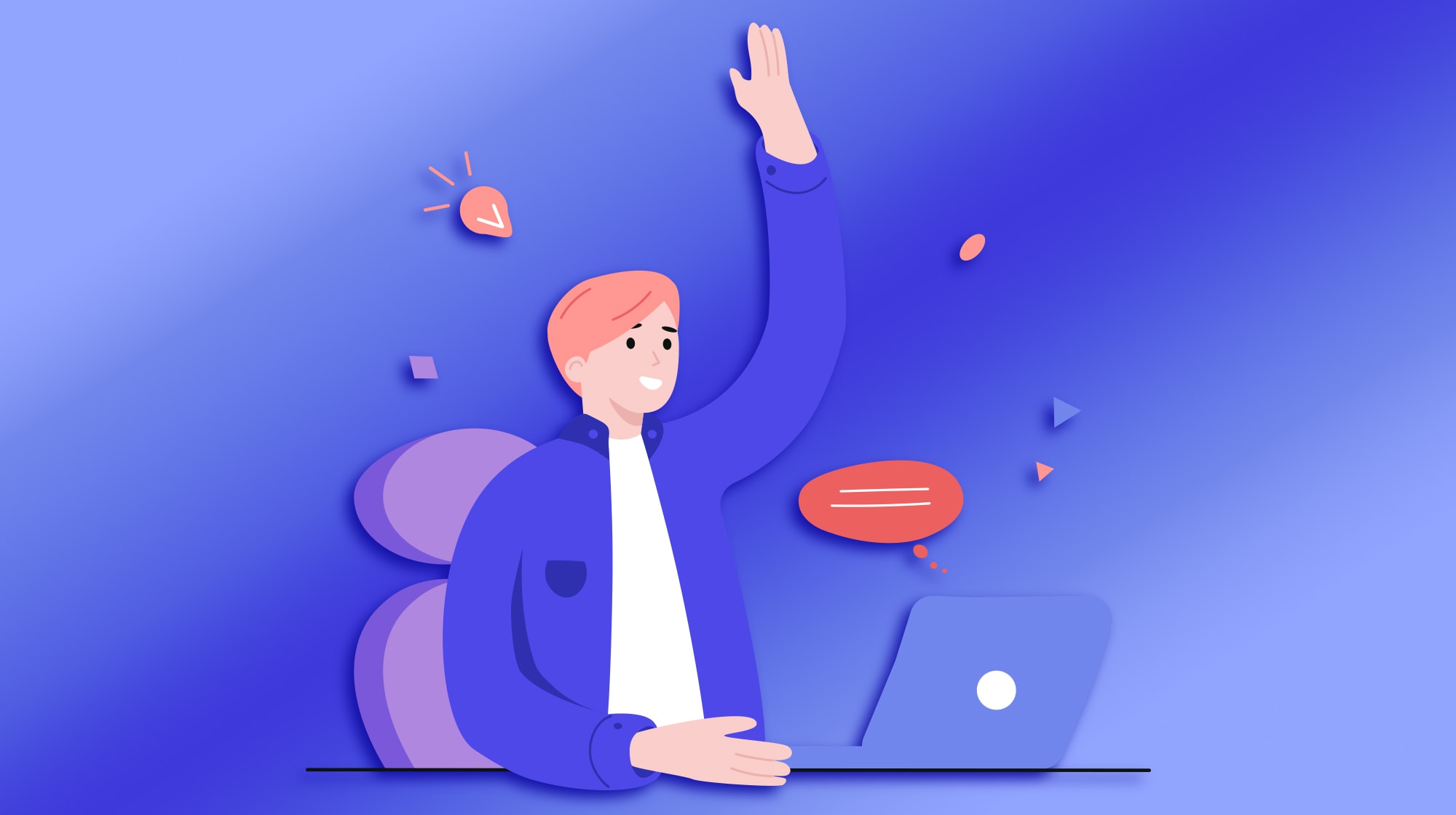 In a small town in Massachusetts, Burlington Public Schools faced an ambitious 1:1 program. The year was 2011, so the age of frequent 1:1 device initiatives was still in the future, but Burlington Public Schools was looking for creative ways to get tablets in the hands of students and teachers who knew how to use them.
Andrew Marcinek, Burlington's Instructional Technology Specialist, reached out to an untapped resource to help with this challenge—the district's own tech-savvy students. Andrew trained and consulted with the students, and created one of the first student-led tech support teams to garner tangible results and the nation's attention.
"Initially, the 1:1 course [focused] on helping every student and teacher learn to use an iPad, alleviating some of the support tickets assigned to the IT department, which, at the time, consisted of 3 individuals," Marcinek later wrote.
The program has come a long way since then. Burlington's student-run help desk still runs at the back of the high school library, assisting staff, administrators, and fellow students tackle support issues. It's a highly successful program that not only teaches students valuable skills, but rewards them with 2.5 credit hours for each semester they enroll in the Help Desk course.
Why should your district look into creating your own student tech team? Join us for a deeper dive into the advantages of this student-centered initiative.
The Benefits of Student Tech Teams
Tech teams help foster student interest in technology
As Andrew Marcinek discovered, there is both a need for more IT-skilled users throughout K-12 districts, as well as a need for students to get real-world skills.
"The exciting part for me is seeing what the students ultimately contribute to their schools and communities…The real payoff is watching how many schools have adopted this type of course and leveraged the creative genius of their students," Marcinek continued.
Laurie Ramsay, IT Help Desk Supervisor for Nampa School District, also witnessed the robust enthusiasm for student tech teams in Idaho.
"Our students wanted to do this kind of thing, but there was nowhere for them to go. We do have computer and engineering classes, and we've got programs that they can go into, but nothing quite like [our tech team]," said Ramsay.
Over in Illinois, Phil Lacey, Director of IT, saw the long-term impact of his district's own student tech team.
"We started our tech leadership program with the idea that we wanted to involve the students and build a leadership capacity for them," said Lacey. "They've gone on to build leadership, customer service, and technical skills that they've been able to translate into jobs. Some of them have even gone on to create their own [IT] companies since then."
The key to student tech team success is its mission to encourage student engagement with technology. If students have a place to grow and learn skills in subjects they're interested in, those interests can flourish.
Students get first-hand experience providing customer service
Furthermore, tech teams provide real-world skills. Tech teams run on collaboration, as students strive to share technical knowledge to anyone and everyone with a technical issue. These student-driven teams are a great way for students to get hands-on, working experience in a supported, educational environment.
Nampa's student tech team is a great example of that mission. The class is available to the entire student body, but only a few driven students are selected each semester.
"We try to choose those individuals that can be self-motivated and who can self-regulate themselves, because [we are] putting students in an area and asking them to take on this responsibility," Ramsay explained.
Moreover, student-led tech teams often provide the first layer of IT support for a district, so they must be able to use valuable communication and interpersonal skills to help users work with their technical issues.
"We focus on customer service, not necessarily their tech abilities," said Ramsay.
"Especially with the middle school kids, they have to be able to talk to their peers, pay attention to detail, and follow processes. We don't have the expectation that they're going to fix these devices, but it teaches them a lot on how to troubleshoot and how to do [technical] things. We are trying to build their customer service skills in this program, and the kids love it. We give them assignments, we hand out prizes for things. We try to make it fun."
At the end of the day, a district's tech team is meant to benefit the students. It's a privilege for the students to branch out and try new things, but it's also a service they're providing to the school.
Help requests are resolved faster
Many K-12 IT teams are working under less than ideal circumstances. With the edtech boom in the last few years, IT teams are struggling to get adequate staffing, and student-led programs like this can help.
For instance, Rankin County School District developed their student tech team for two major reasons: to help students learn new skills and to ease the burden on their IT team. With Incident IQ, Rankin County's technicians created automations that sent low-level issues to their student tech team, while routing high priority or otherwise challenging tickets to the internal technicians.
Additionally, Rankin County set up permissions to limit access for student tech teams. While it's important to encourage students' technical skills, student privacy is still integral to the work IT teams provide the district. Limited views and permissions helps keep data secure, while still letting student tech teams tackle help requests.
Conclusion
Around eleven years ago, Burlington Public School's hardworking students made headlines across the K-12 IT space. Now districts all over the country are creating their own student tech teams, which benefit students and IT teams alike. If you're already using Incident IQ, you can see how tech teams work with our workflows over at Incident IQ Community.
Incident IQ's tailored workflows, granular permissions, and limited views are just some of the ways we're helping districts build student tech team programs in their classrooms. To see the full range of support tools that Incident IQ provides to K-12 school districts, schedule a chat with us.