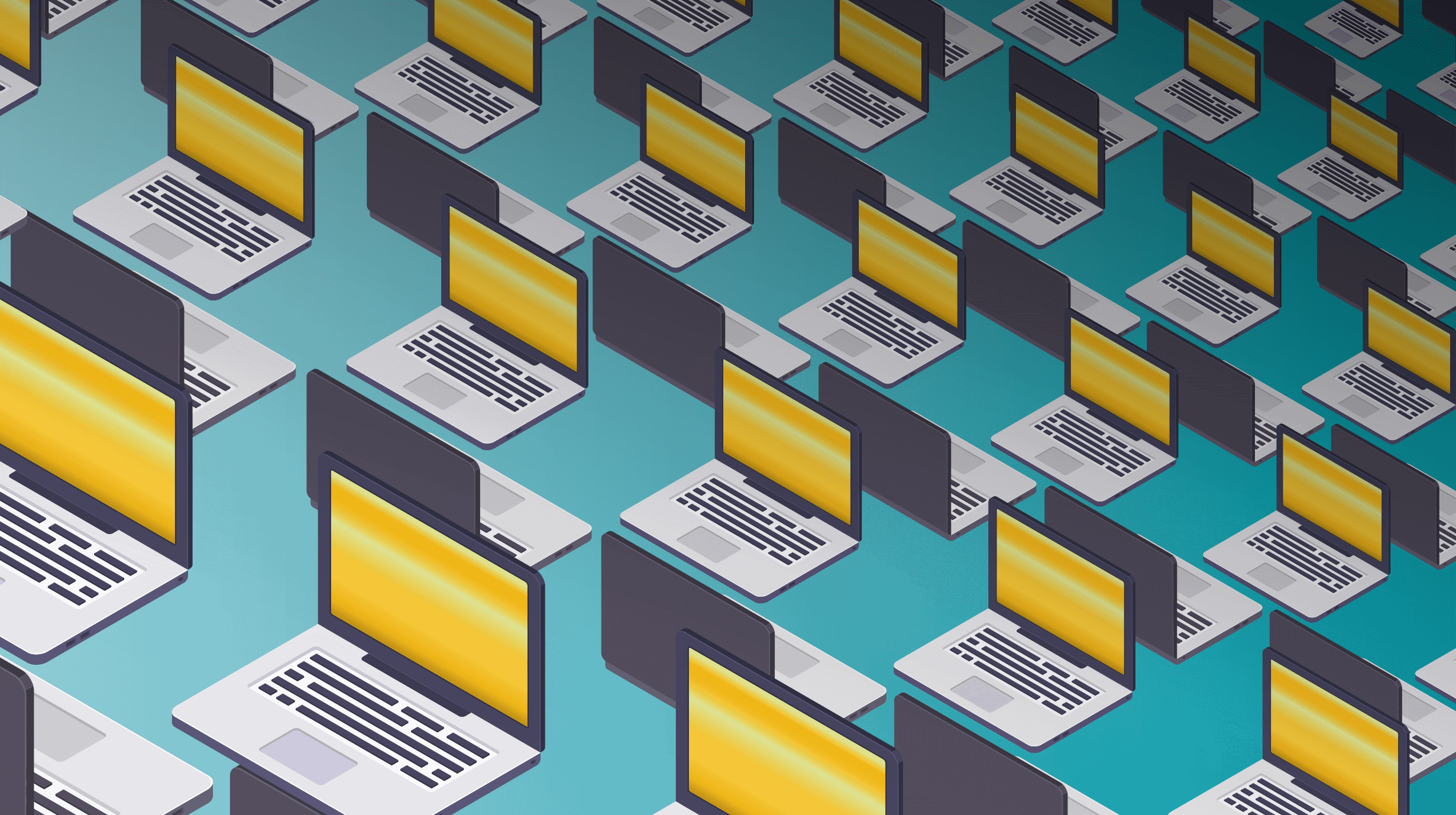 Anyone who works in a school district knows just how massive their asset inventories can get. Between computers, printers, projectors, textbooks, and more—the average school district can manage and track as much inventory as a large enterprise.
To manage these large inventories, K-12 districts usually turn to one of two options:
An industry-neutral asset management solution that isn't built for the specific needs of K-12 schools
There has to be a better way. By implementing these school inventory management best practices, your school district can accurately track and manage all the assets in your district—without creating any extra work for your IT staff.
Challenges to inventory management
School IT teams have too much on their plates to keep track of their district's inventory every waking moment. There are simply too many assets and not enough time to keep everything properly organized, categorized, and maintained.
Here are some of the biggest challenges schools face when managing their inventories.
Massive inventory levels
As more schools go 1:1 and classrooms continue to supplement learning with digital devices, inventory levels continue to rise. Siloed asset management tools and spreadsheets can handle the volume of inventory—but at what cost?
In order to use them effectively, you'll need a staff member dedicated to tracking inventory. Or, if you don't have staff available, you'll have to spend countless hours managing and navigating within a siloed inventory tool.
Human error
Even the most skilled IT specialist will make errors when equipped with poor tools. That's why Excel and Google sheets aren't a good choice for school inventory management—they're difficult to navigate and subject to error—a single incorrect entry will erode the accuracy of your entire inventory database.
When errors are made, it becomes harder for IT teams to forecast device distribution, report inventory levels to district leadership, or ensure that all of their students' assigned devices get returned at the end of the semester.
Limited Budget
School districts can't dedicate all of their technology budget to asset tracking. However, without accurate device counts to report to district leadership, it's difficult to ask for a budget increase.
This is a classic Catch-22 situation. So how do you break the cycle? Making an investment in school inventory management software will allow your team to easily manage thousands of assets and report inventory statistics to district leadership with confidence.
Best practices: six fundamentals for K-12 schools
Here are some inventory management best practices and why they should matter to your K-12 IT team.
1. Barcode scanning
Barcode scanning technology allows your K-12 faculty and staff to participate in device deployments and collection—which are critical to maintaining accurate inventory records. With the help of asset tracking labels, barcode scanners make it possible to check in and check out devices en masse and automatically audit every device upon check in.
Your IT teams shouldn't have to manually input serial numbers or asset tags into your inventory management system. Barcode scanners get the job done quickly and accurately.
2. Organize school assets by category
If you want to make your school district's asset inventory easier to navigate, you'll need to organize assets by category. With school inventory management software, assets can be filtered by asset type, location, tag number, and more.
School inventory management software also allows individual IT staff to create filtered views relevant to their own responsibilities. So, instead of trying to create a spreadsheet that makes everyone on your team happy, IT agents can customize their workflows and quickly find assets that are relevant to their needs.

3. Use live-updating reports
Accurate reporting is a critical part of asset management. Here's the thing: in a spreadsheet, you have to manually update every asset any time a change occurs. Otherwise, your reports will become wildly inaccurate.
Inventory management software tracks all your assets in real-time and automatically captures any new information in a live-updating report. This is a huge time saver for IT teams who need to quickly generate reports for district leadership.
4. Integrate inventory management tool with your school help desk
School inventory management software is a powerful tool all on its own—but it works even better when it can integrate with your district's help desk and MDM software.
Integrating your inventory management software with the other support tools in your district helps your K-12 IT staff spend less time juggling between platforms, so they can tackle other tasks, such as resolving help requests, issuing spares, or running device audits.
5. Keep purchase orders up to date
There comes a time when school districts will have to deprovision their aging devices and make a large investment in new student technology. However, without accurate financial records on hand, how do you determine when it's time to invest?
Instead of relying on guesswork, K-12 IT teams can update their financial records within their inventory management tools. This ensures that their asset inventory is constantly updated with financial information, like funding source, purchase date, device warranties, and more.

6. Perform regular inventory audits
Inventory audits aren't just for pinpointing devices that need repairs or have expiring warranties. By performing regular inventory audits throughout the year, your IT team can maintain accurate device counts and quickly identify missing or stolen student devices.
Take advantage of school inventory management software
Most of these inventory management best practices require the use of inventory management software. The ROI school districts see from incorporating it into their tech stack is high enough to justify the cost.
But there's just one problem.
Most inventory tools aren't built with schools in mind, causing K-12 IT teams to force-fit a solution or create a complicated spreadsheet to meet their needs. That's exactly why we built an inventory management solution built for the specific needs of K-12.
With Incident IQ, our inventory management tools are designed with deployment tools, reporting features, and MDM system integrations that help IT admins and agents manage large asset inventories easier than ever before. Schedule a demo to learn more or check out our inventory management tools for yourself.