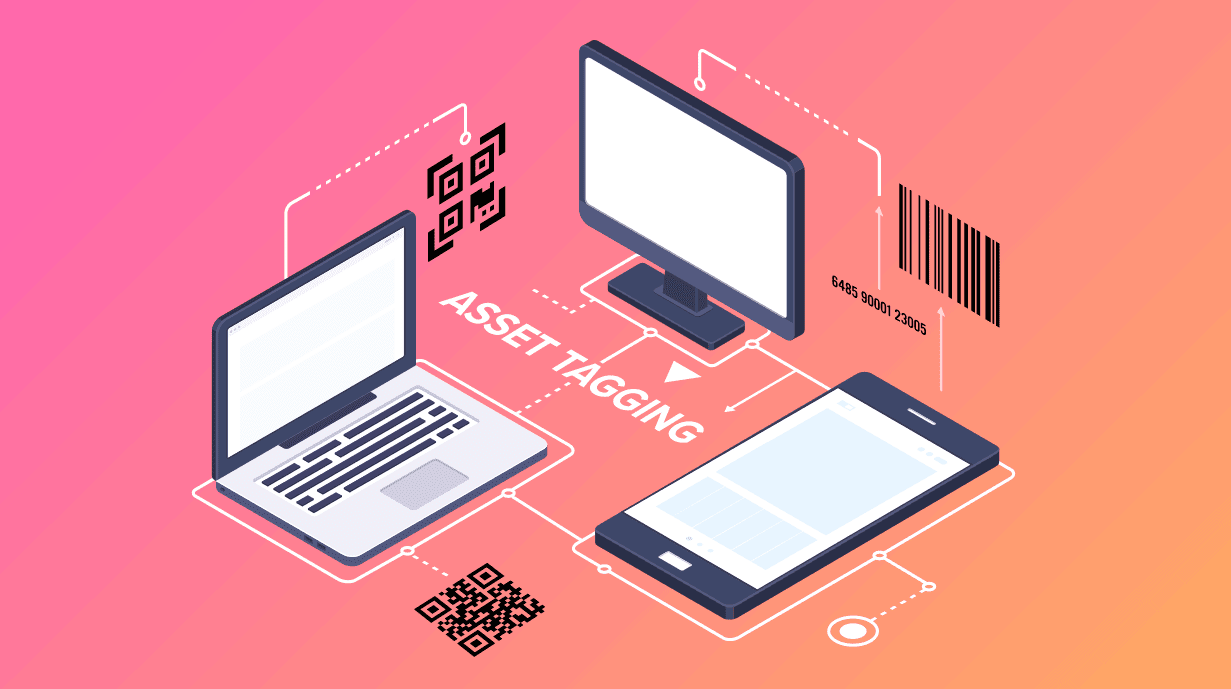 Here's a pop quiz for your district.
How many student devices does your district have at its disposal? How many devices are currently allotted as spares?
Where are these assets? Do you know what condition they're in?
Asset tagging is a simple way to answer all these questions accurately and—more to the point—easily. Learn to keep track of your district's growing asset inventory, save time and resources, and work proactively with these helpful asset tagging tips for K-12.
Barcodes and QR codes—not just for consumer products anymore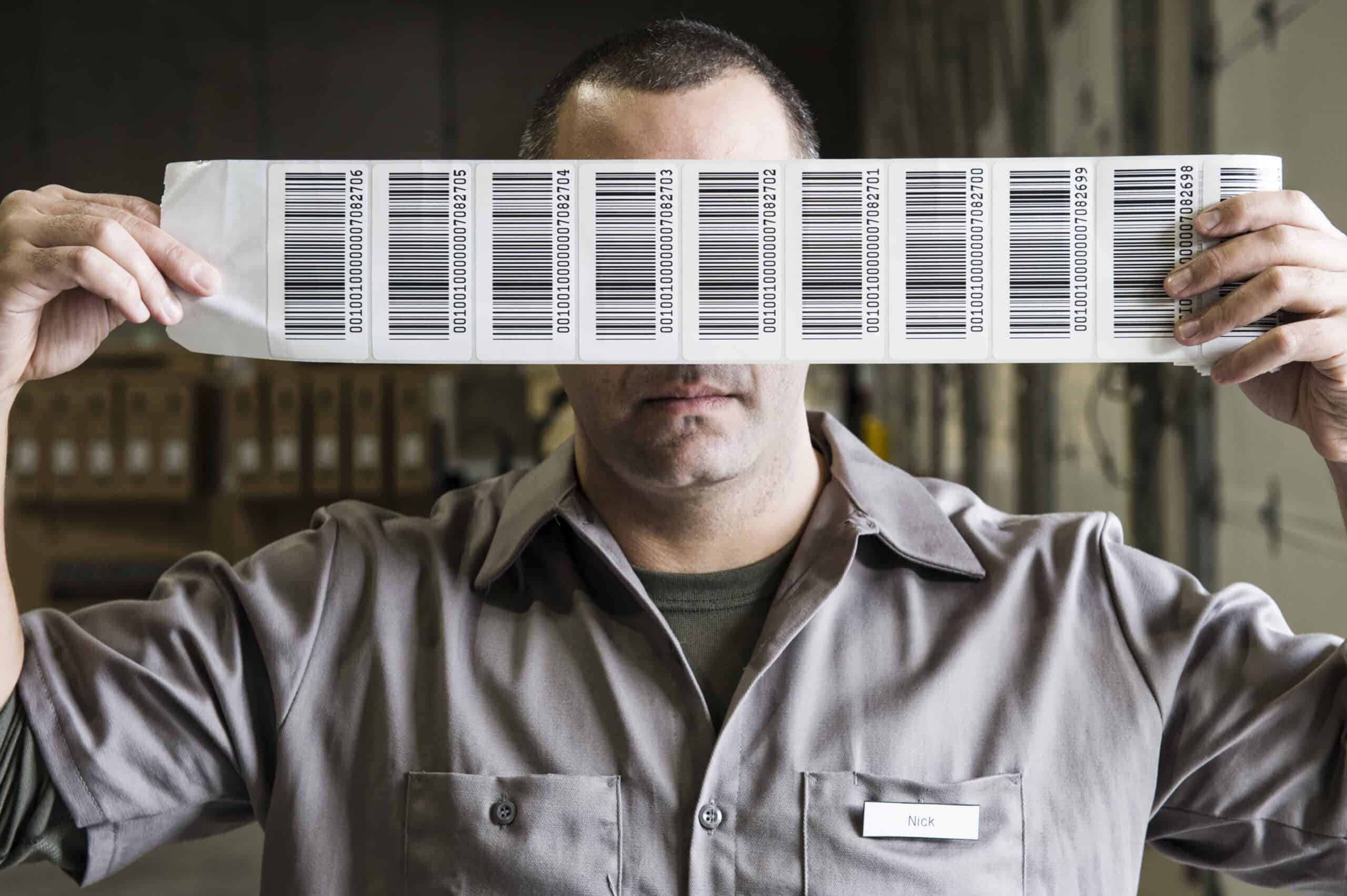 Assets such as student Chromebooks and iPads are educational tools meant to connect students to the classroom, but first and foremost, they are the property of your district. Therefore, there needs to be a clear and uniform way to tag district devices.
Schools are no stranger to the benefits of asset labels. School property—from laptops to printers to library books—benefits from barcodes or QR codes linked to individual units in order to help teams manage assets comprehensively and efficiently.
Some districts even go a step further. Student IDs with barcodes printed on the ID card make it simple for technicians to scan an ID and asset barcode in seconds, making device check-out a breeze.
Some districts may prefer to use QR codes. The COVID era has seen an explosive rise in QR code adoption. These work similarly to barcodes, in that, an object is assigned a unique data point, but QR codes can contain more data than barcodes.
But your decision between barcodes and QR codes comes down to what works best for your district's established workflows. Acero Schools found that assigning QR codes for their younger students worked for their specific classroom needs.
Young learners (in their case, students in kindergarten through second grade) are assigned a badge with their own QR code. The students hold their badge in front of their device to instantly log in to their device.
This simple asset tagging technique saves Acero Schools time setting students' computers up at the beginning of class, so now classroom time is spent on learning instead of time-consuming administrative tasks.
What types of assets should you be tagging in schools?
The example with Acero Schools leads us to an interesting point: what assets should you be tagging?
The obvious answers are any devices that get assigned to students—Chromebooks, iPads, etc. These devices should be the first to be tagged, given that these devices are mobile, and districts need an easy way to check the ownership of any devices that get left behind.
But best practices also suggest tagging fixed assets—that is, any technical device that is permanently located on campus. A good rule of thumb is to tag anything that might need to be logged as a help ticket when it's in need of repair. This can include teachers' computers, printers, Smart Boards, overhead projectors, and any other technology that is used during instruction.
However, you'll want to avoid tagging every asset your district has. Classroom supplies like staplers and pencil sharpeners may be helpful to keep track of, but the low cost and long lifespan of these objects make asset tagging more trouble than it's worth. Technology accessories like keyboards and chargers are important, but these items are easy to replace and are secondary to assets of greater value (such as a teacher's PC), so asset tagging can prove cumbersome. If a student returns their device with a charger, then they have a charger—case closed. Getting too granular with asset tagging can create excess administrative overhead and diminishing returns when it comes to reducing hardware loss.
Types of asset tags to use
The biggest characteristics to look for in asset tags should be strong adhesive properties and ink that won't wear off easily.
For K-12 districts, a label that sticks to mobile devices (and isn't easily ripped off by young students) is essential. Many IT technicians recommend Avery and Dymo labels for this reason, but you can invest in chemical or laser engraving if your district's budget permits. With engraving, your IT teams will never have to worry about a student tearing off a Chromebook's label ever again. If you choose to engrave, keep it simple. Excess engraving can reduce the resale value on used devices if your district periodically sells old machines to refresh inventory.
It's also important for asset tags to be located in plain sight. Placing an asset tag on the outer case of a device means easy access for technicians. Consistent asset tag placement will reduce the amount of time it takes for technicians to scan the device, as they won't have to waste time looking for a misplaced tag.
An asset management system is key
Now that you have a list of all the devices that need to be tagged, you can see why school asset management software is integral for K-12 districts.
There are thousands (if not tens of thousands) of devices that your school is responsible for, and K-12 IT teams are commonly overburdened by small teams and a limited budget. The Consortium for School Networking found that, in 2020, over half of respondents felt that they had "adequate staffing to implement new technology or to integrate technology into the classroom."
Asset management systems help IT teams work smarter. Your district may have a small but mighty IT team, but asset tracking maximizes your assets' investment by monitoring all district devices (whether they're mobile or on campus) and lets your IT team work proactively.
Monitoring Devices
To avoid end-of-the-year surprises, it's advisable to perform audits on student assets regularly throughout the school year. There are two main ways to conduct these audits: physically, and via touchless audits.
Let's discuss touchless audits. These are the easiest audits to conduct, as they require no direct contact with the student or the device itself. Instead, touchless audits use recent login data to verify that each device is in working order—a step that's easy to accomplish with MDM integrations that link device usage data to your asset management system.
Devices are "verified" as soon as the assigned user successfully logs into their device within a certain period of time. Devices that aren't verified can be identified by the IT team and investigated separately, to ensure the student asset is working properly.
But for best results, we suggest combining touchless audits with physical audits. Physical audits are conducted by a teacher or staff member as they examine student devices within the classroom. These hands-on audits provide valuable insight into the physical condition of the devices, which isn't recorded by touchless audits.
Leveraging your asset data
Asset management systems should tell you more than simply which device is checked out to which user—that's just the tip of the iceberg for what your IT team needs to know.
Asset management systems enable you to track numerous data points and generate accurate asset reports. IT teams benefit from access to service history, audit records, and ownership details—valuable data that can greatly streamline resolution..
These data points need to be malleable—able to be filtered and combined into reports. Your IT teams need to be able to sort and display lists of assets based on criteria like location, user role of the assigned owner, devices with a recorded history of a certain issue, and so on. These reports are invaluable when trying to identify assets that require intervention, as well as developing long-term device maintenance strategies.
Tagging helps lifecycle tracking
Think of all the student Chromebooks your district has distributed throughout the last few school years. Many student devices return broken, damaged, or never returned at all—something no district wants to factor into the already-limited budget.
Asset tagging gives districts total visibility over their devices. Jerome Ohnui, a data specialist for Michigan's Troy School District, spoke about this phenomenon with EdTech Magazine.
"Knowing what the district has ensures that schools are reducing any unnecessary spending on replacement equipment. Equipment that's deemed obsolete by one program may be more than adequate for another, which allows a district to purchase updated equipment for a more advanced use case while moving older but still serviceable items to another program," Jerome explained.
If you log into your asset management software and see that your middle school has an excess supply of Chromebooks that your high school students need, your district can solve that problem at a fraction of the cost of buying new equipment.
The key to asset tagging and management is to use every advantage you have, whether it's time, money, or assets.
Integrating asset tag data with your district's MDM and SIS
Integrating your asset management system with your MDM and SIS will revolutionize the way you manage district assets.
With API-driven MDM integrations, your asset management system will sync to your MDM in real-time. Integrating with your MDM platform lets you write back data points as soon as any device changes are made. No logging into a separate system, no accuracy checks needed. Your MDM and asset management systems will be able to work together to create better asset visibility.
But that's not all. When you integrate with your district's SIS, you get access to a reliable and detailed record of ownership for every device. SIS integrations sync roster and location information with the asset management system, which could help a technician solve a problem with a student device caused by its previous owner.
Do more with your district data by combining your asset management, SIS, and MDM data in a single, highly visible platform.
Why asset tagging matters
Let's think back to the pop quiz from earlier. How many assets does your district have at your disposal? Where are those assets?
If you've tagged your assets and uploaded them into a comprehensive asset management system, those answers should be given to you with the touch of a button. Your IT team won't need to ask your staff these questions anymore—now they'll be able to work with detailed information and think proactively about district assets.
Solutions like Incident IQ make playing catch-up a thing of the past. Take a look at how to streamline K-12 inventory management through proper MDM and SIS integrations.