BENEFITS OF INCIDENT IQ
See how Incident IQ beats the competition.
Incident IQ isn't just a tech tool. It's a unified platform that's meticulously designed with K-12 in mind to handle your district's support needs.
Incident IQ is known for providing the best K-12 support solutions.
Our intuitive platform, rich integration capabilities, and comprehensive products meet all of your school district's needs. That's why some of the largest school districts around the country have chosen Incident IQ.
Built specifically to handle all K-12 needs.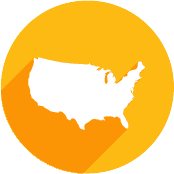 Trusted by the USA's largest school districts across 49 states.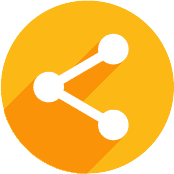 Integrates easily with SIS, SSO, and other
K-12 softwares.
BREAKING DOWN DATA SILOS
Connect teams and streamline processes.
While many platforms tout a holistic approach, Incident IQ stands out with integrated modules for Assets, Facilities, Event Management, and HR. This ensures unified school district operations without data silos. Other solutions often fall short, leading to fragmented systems and data.
K-12-CENTRIC SUPPORT
Unparalleled support from K-12 veterans.
Incident IQ excels in providing dedicated support, boasting team members with significant K-12 experience of their own. They know your struggles and can tailor the iiQ platform to create solutions specific to your district's needs. Competitors can't match our specialized focus, leaving districts without the nuanced support they deserve.
DATA PRIVACY & SECURITY
Safeguard data with unrivaled dedication.
Nothing is more important than protecting student, staff, and school data. The Incident IQ platform employs multiple redundant measures to ensure the utmost security of your educational data. While some competitors meet basic requirements, none match Incident IQ's exhaustive protection standards.
INTEGRATIONS BUILT TO FIT WITH K-12 TECH STACKS
Seamless integration with your existing tools.
Incident IQ offers pre-built integrations for all of the essential K-12 platforms your school runs on. From SIS and SSO to asset warranty & repair partners and more, iiQ directly connects with the tools you're already using. In contrast, many competitors struggle to provide such cohesive integration, leaving users with fragmented solutions.
Incident IQ vs the Competition
Curious to see just how iiQ stacks up against our competitors? Take a look! As the only fully established software solution built specifically for K-12 schools, we know that Incident IQ will meet all of your needs better than any other tool can.
FREQUENTLY ASKED QUESTIONS