EVENT PREPARATION WORKFLOWS
Be ready for the
big day with event preparation workflows.
Getting ready for an event isn't a one-step process. With iiQ Events, ensure that everything is ready on the day of an event by creating workflows that assign preparation tasks to the appropriate teams.
SUBTICKETS AND SUBTASKS
Make sure equipment needed for an event is where it needs to be.
Use workflows that automatically assign tickets to relevant teams to prepare for an event. Automatically send a request to the building team to bring chairs, or to the IT team to enable guest access to the wifi. With iiQ Events, make sure teams are working together to get ready for an upcoming event.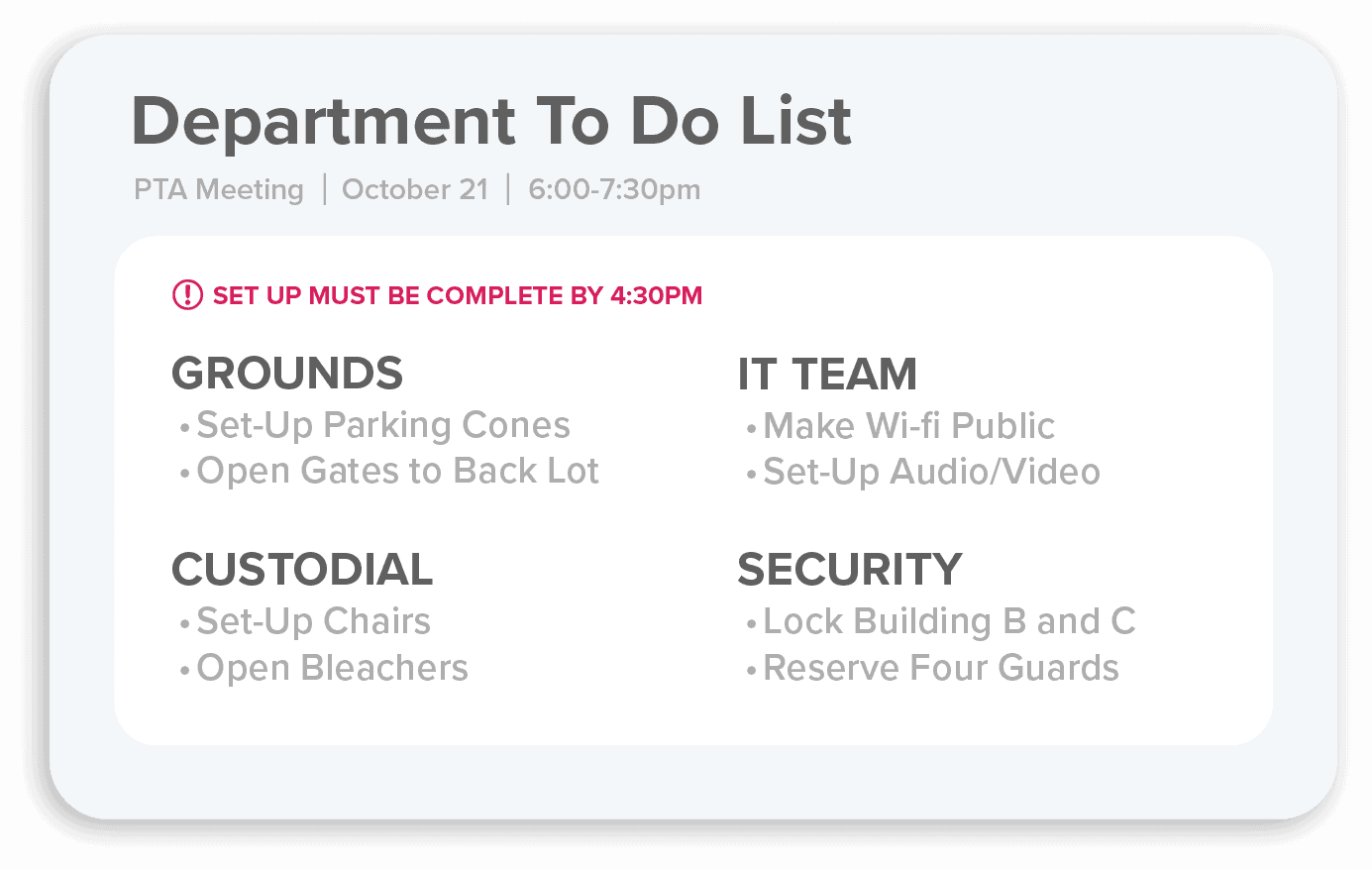 Use event preparation workflows to:
Ensure that there's enough seating available.
Coordinate with grounds crews for outdoor events.
Loop in IT teams for any tech-related event needs.
Sync with leadership for any final event prep.
EVENT CALENDARS
Stay up-to-date on every event in your district.
Get a top-down view of upcoming district events across all locations, or drill-down to find events happening at a specific site. iiQ Events makes it simple to stay informed.
LEARN MORE
Discover what Incident IQ can do for your district.