As we say farewell to summer and welcome in the fall season, it's time to say hello to some new Incident IQ enhancements. Continue reading to see what's new and to register for our next webinar.
Customize your district's Incident IQ login experience
Personalize your Incident IQ login screen with your district's logo so everyone knows they're in the right place.
To add your district's logo to the Incident IQ login screen, navigate to Site Options > Logo: Login Page and turn the slider on. To upload your logo, navigate to Site Options > Logo and upload your image.
Rollout Scout UI enhancements make it easier to make sure you're checking out devices to the right person
We've enhanced Rollout Scout so your teams can check devices out more accurately than ever. Now when agents scan an ID, a flyout will emerge with relevant user information on the right side of the page. Agents can confirm name, grade, location and more without any additional clicks.
Administrators can activate this new enhancement by navigating to Incident IQ Apps > Manage > Rollout Scout and selecting Enable V2 Check-out Experience. From there, administrators can map what information is displayed on a user profile during device checkout. For more info on our latest Rollout Scout enhancement, check out this article over in Community.

Set hard limits on the amount of devices a user can be assigned
Admins can now set a maximum number of assigned devices and prevent specified agent roles from overriding warnings and assigning excess devices. This option provides districts with tighter control over device assignment, reducing the risks of lost inventory and wasted technology funds.
To activate this feature as an administrator, navigate to Site Settings > Enable max device assignment settings, turn the option on, then adjust the relevant settings.
A new icon for spare devices in use makes it easy to identify when a user has a loaner device
Agents can now easily identify when loaner devices are in use. Spare Pool devices checked out to a user are now designated with a blue outline and a spare device icon in the upper-left, above the device image.
This improvement was brought about through an Idea Exchange suggestion. If you have an idea or request for an improvement, visit the Idea Exchange in Incident IQ Community and let us know!
Jamf Pro and Mosyle Manager integrations get enhanced writeback functionality
Districts using Jamf Pro or Mosyle Manager with Incident IQ now have more ways to ensure consistent ownership data across both systems. Changes in device ownership in Incident IQ can now be automatically pushed to Jamf Pro or Mosyle Manager during nightly syncs. Jamf Pro also supports location and room data syncing.
To manage these new sync options, navigate to Incident IQ Apps > Manage > [Jamf Pro or Mosyle Manager] General Settings. For more information about these new writeback options, check out our Community article here.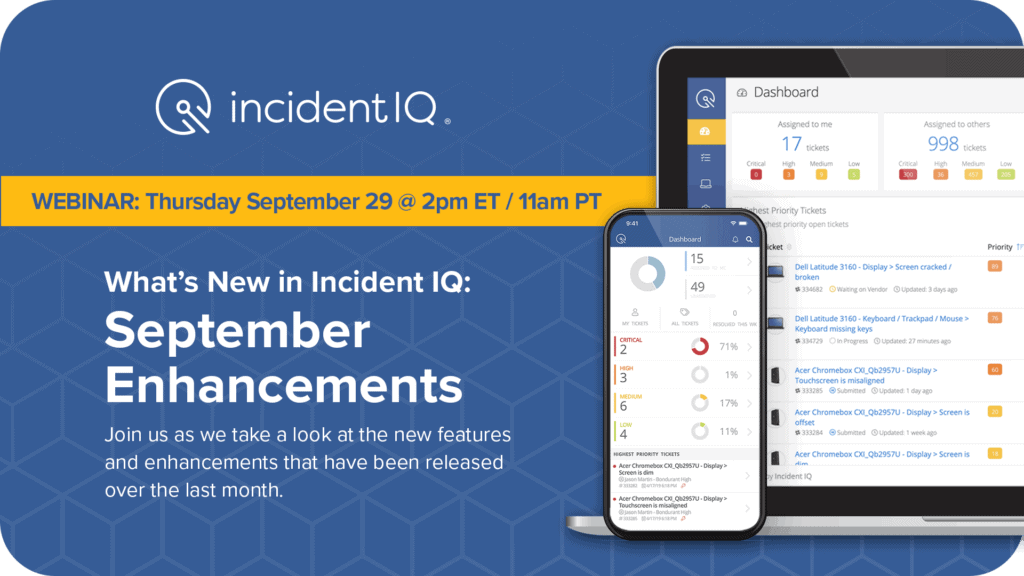 Join us for our next webinar
In our next webinar, we'll walk through the latest enhancements to the
Incident IQ platform.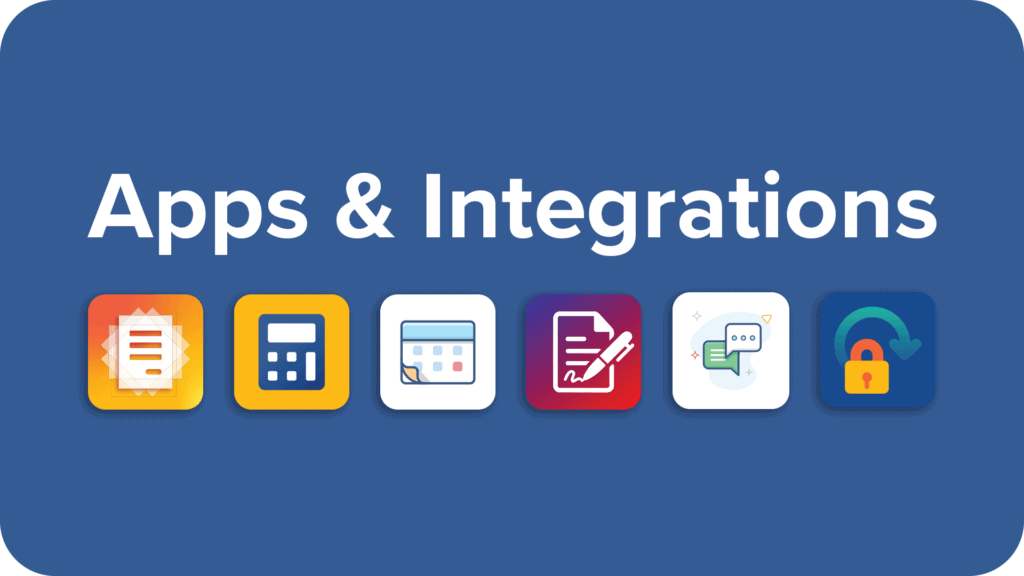 Check out our Apps and Integrations catalog for more
productivity tools.
As this new school year gets into full swing, it's the perfect time to check out the Incident IQ Apps and Integrations catalog. The catalog features powerful tools and plugins that will help take your district support to the next level.