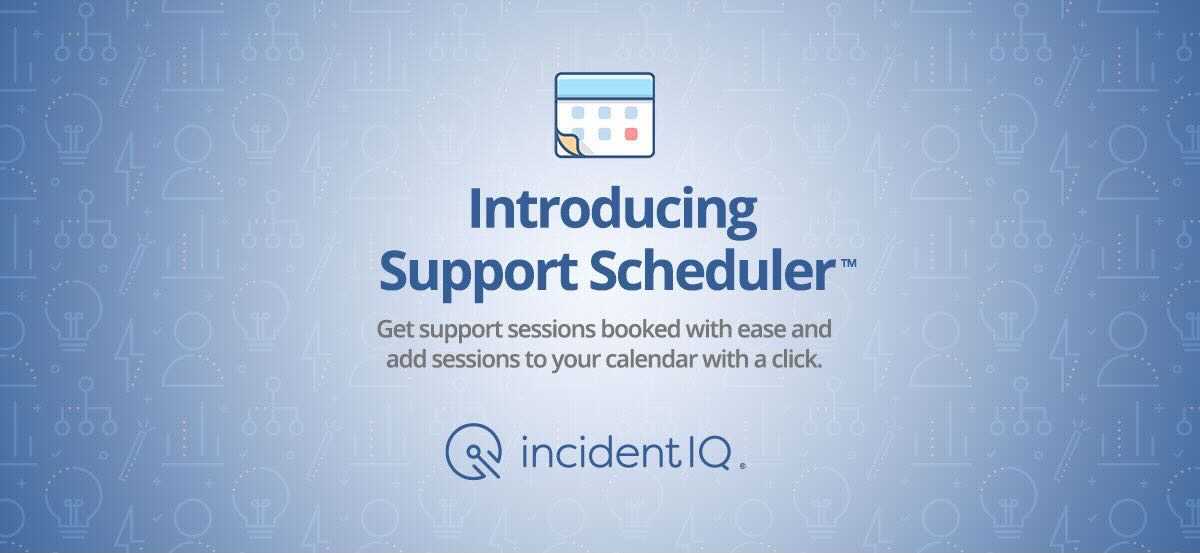 Introducing Support Scheduler — a simple way to schedule support sessions, now available as a premium app.
With Support Scheduler, agents can easily schedule support sessions with requestors, track them on their Incident IQ calendar, and easily export scheduled events to a third-party calendar. Agents can provide requestors with a range of available times, and allow requestors to choose the time that works best for them.
---
Dynamic scheduling that works for everyone.
Support Scheduler allows agents to easily view their workload, and prevents double-booking events. Need to get multiple support sessions booked? No problem. Send the same time windows to multiple requestors; when someone selects that time, it's no longer an option for others to choose. Maximum flexibility, without the risk of overbooking.
---
Requestors can select a time for their support session — no login required.
When an agent sends a list of possible scheduling windows for a support session, the requestor will receive an email with the schedule options listed. The requestor can securely select a time with one click, no Incident IQ login required. This approach allows users to confirm scheduled support sessions on any device, simply by opening an email and selecting a time.
---
Export scheduled events to third-party calendars in a snap.
Support Scheduler lets you easily export scheduled support sessions to a third-party calendar of choice in seconds. That keeps your work sessions front and center, right where you want them.
---