Introducing iiQ Events
iiQ Events is a new solution to organize, automate, and communicate the reservation and management of events at your district's facilities. Create easy-to-use reservation request forms, event approval processes, and event preparation workflows.

iiQ Events is available now, for districts using iiQ Ticketing or iiQ Facilities.
See iiQ Events in action at our next webinar.
Check out iiQ Events in detail as we take a deep-dive into our latest addition to the Incident IQ platform.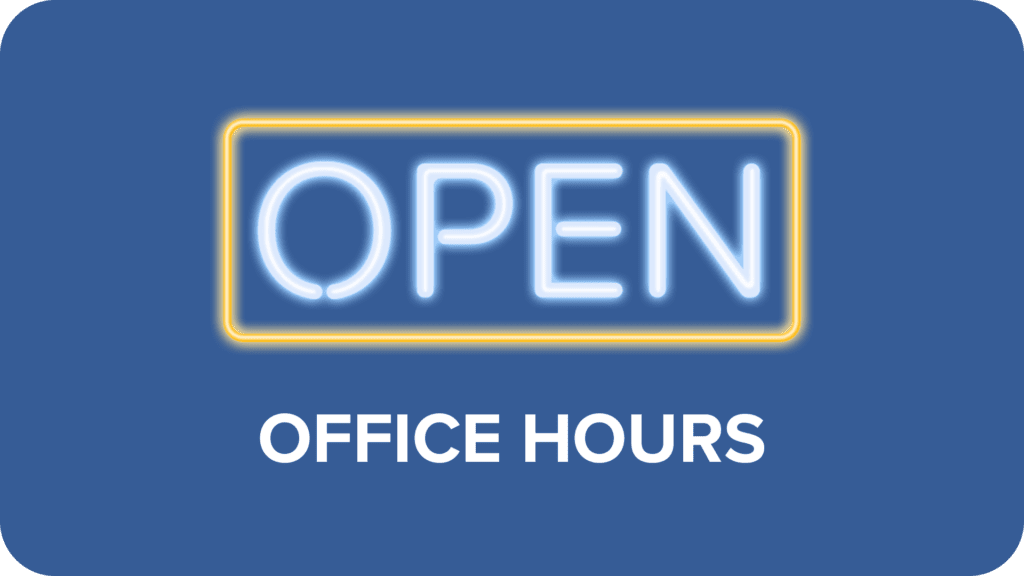 Stop by our Office Hours to chat about the latest enhancements.
Our Community team has two Office Hours events this month, taking user questions and talking through the latest iiQ updates.
Bundle iiQ Facilities and iiQ Events together to save on comprehensive building management.
Reach out to us to learn how your district can combine iiQ Facilities and iiQ Events together to bring savings and better building operations to your district this year.
Other enhancements now available: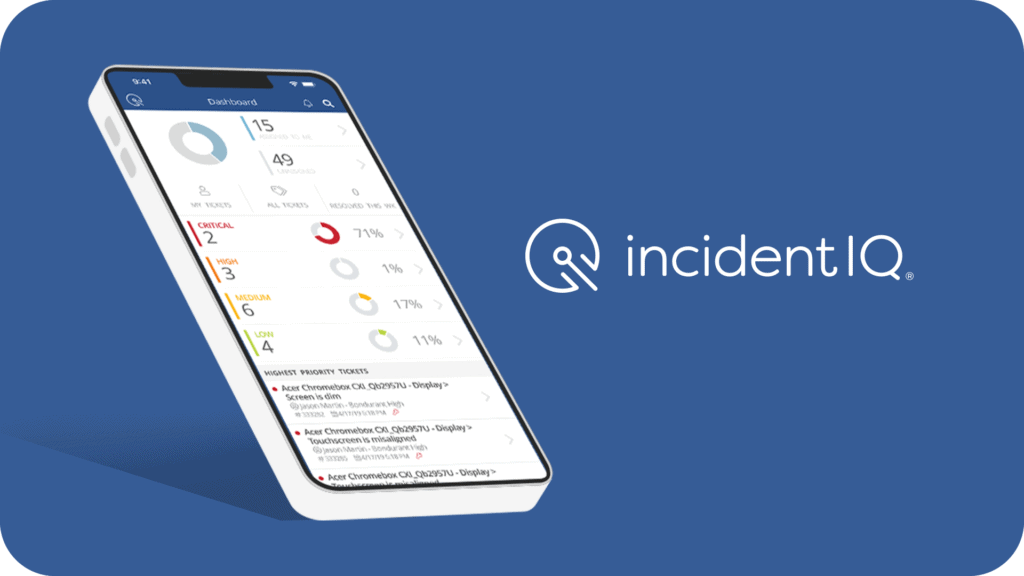 Incident IQ Mobile enhancements help your team get more done on the go:
Ability to search assets by room number
Apply shortcuts to tickets
Disable or enable a Chromebook
New "Resolve as duplicate" options for tickets
Camera flash now defaults to OFF when scanning from a mobile device
New site option to enable One Time Password (OTP/Tokenized) guest access to tickets.
There is now a platform setting allowing a guest user access to ticket details from an email notification using a one-time password authentication code (OTP). This helps a guest user understand the progress of their ticket and interact with support staff in Incident IQ.

To activate this new feature as an administrator, navigate to Site Options > Allow Ticket Access for Guest Users From E-Mail and turn the feature on.
Add subtasks and subtickets to ticket templates to create more detailed workflows.
Agents and administrators now have the ability to create subtickets/subtasks as part of the template to prescribe a standard list of tasks required to complete a ticket or work order.

When creating a ticket template, select Create Subtickets/Subtasks under the Workflow Details section to add a subtickets or subtasks.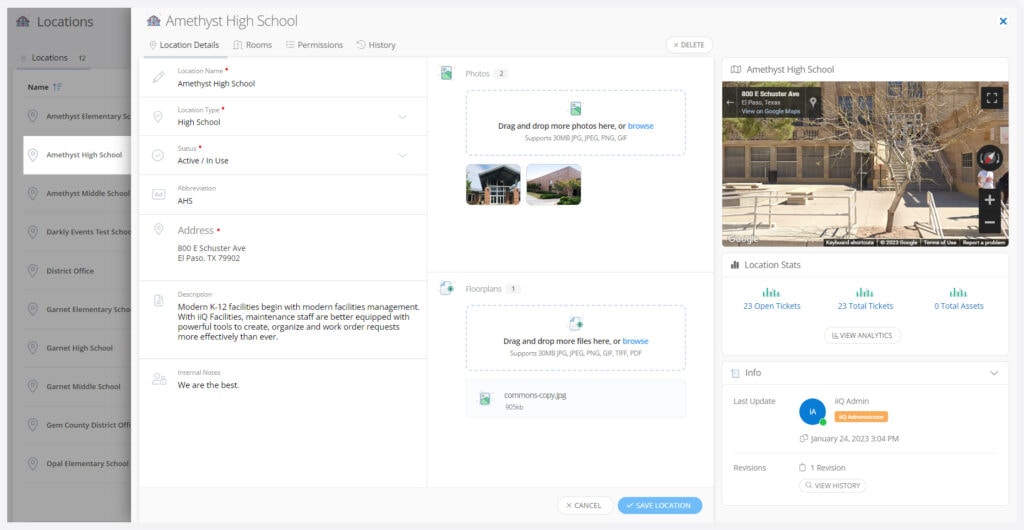 New enhancements to locations allow more data-rich building profiles.
We've overhauled location profiles in Incident IQ, allowing districts to add additional photos and file attachments to room profiles. New filtering and sorting options for location lists have been added, as well as the ability for administrators to add custom fields to room profiles.
Coming Soon — Enhancements arriving February 14:
New iiQ Facilities enhancements keep maintenance teams organized and in the loop.
Add new labor rate types to track overtime and
other hourly rates.
Labor rate tracking has been enhanced to allow for the tracking of multiple types of hourly rates.

To add a new labor type as an administrator, navigate to Administration > Labor Types and select Add Labor Type. Then navigate to a user profile to enter the hourly rate for a user's labor type.
Parts and labor analytics provide actionable data for
district leadership.
The iiQ Facilities Analytics Explorer has been overhauled to provide at-a-glance insights into labor costs and parts usage. See labor rates over time, parts usage by type and location, and more. Administrators can access these reports by navigating to Analytics Explorer > Tickets to see a breakdown of parts and labor usage across a designated range of tickets.
Push notifications for Incident IQ Mobile keep you informed.
We're adding push notifications to Incident IQ Mobile to make it simpler to stay informed when updates have been made to help tickets and work orders. Push notifications are going live for Incident IQ Mobile on February 14.
An upgraded left nav experience for agents and administrators.
Our new agent/admin left nav will begin rolling out to districts in February. This new left nav is more contextual and data-rich, making it easier to navigate custom views and other relevant site content.
The opt-in period will begin on February 14. We'll be sending out further communications about next steps and the rollout schedule in the coming week.