HR ONBOARDING PIPELINE
Get new hires up and running fast.
Get out of your inbox, keep everything organized, and automatically assign tasks to the right employee or department.
SCHEDULE A DEMO
NEW HIRE PORTAL
Eliminate endless back and forth emails.
Speed up the onboarding process and know exactly where new hires stand. The New Hire Portal guides new employees through the onboarding process step-by-step, and allows HR teams to track their progress.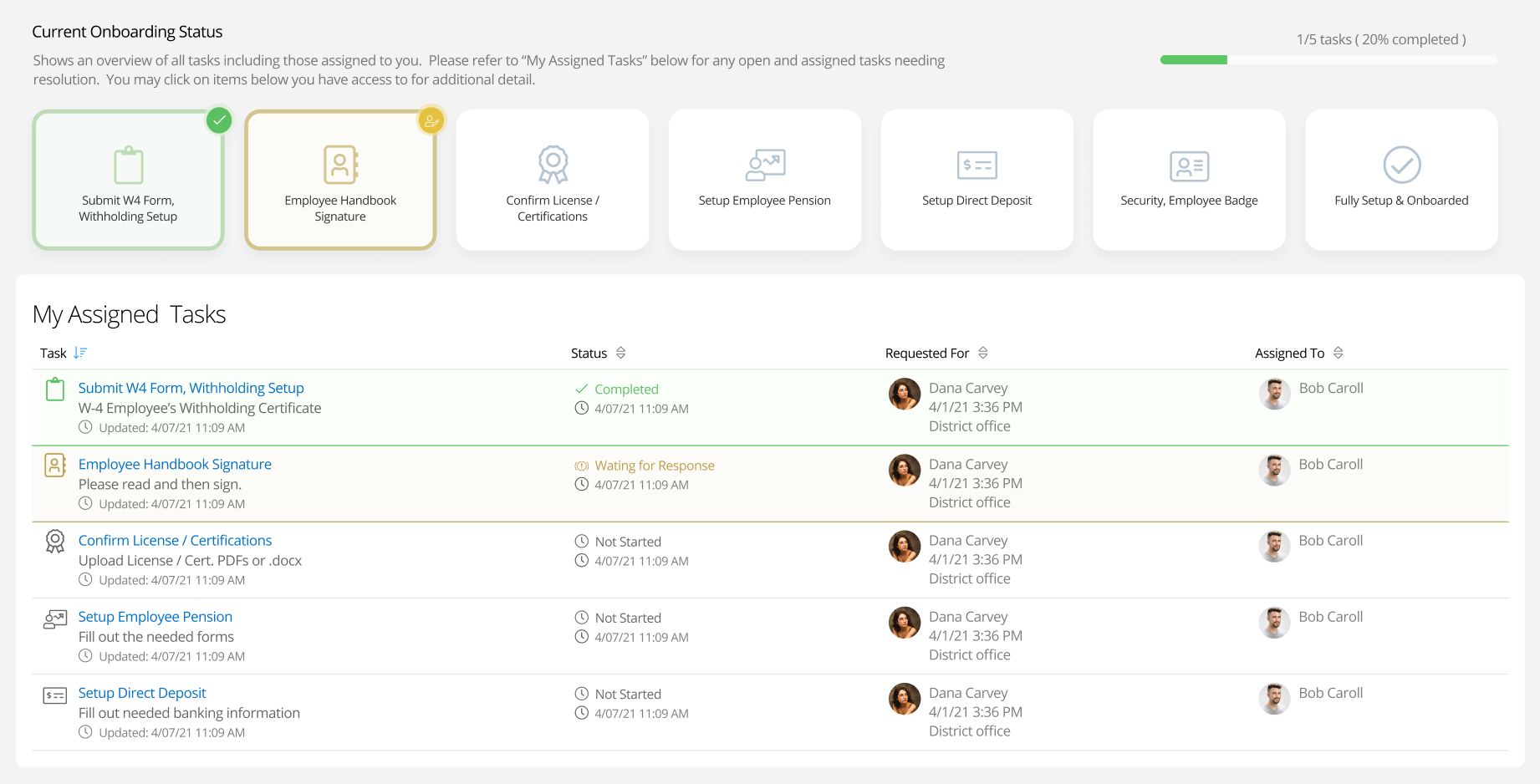 HR FORM DESIGNER
Create and manage custom forms.
Take the guesswork out of your paperwork with a digital forms experience. The drag-and-drop Form Designer lets you design custom forms, distribute documents digitally, and collect signatures electronically.
HR WORKFLOW AUTOMATIONS
Automatically assign onboarding tasks across departments.
Streamline your onboarding process by automatically assigning and notifying other departments when pending tasks need to be complete—such as assigning employee devices or creating new accounts for district software platforms.
HR WORKFLOW REPORTING
Improve your onboarding workflow with data that matters to your team.
HR departments work better together. Create and share detailed, live-updating reports with your team to keep everyone on the same page and address workflow bottlenecks.
Discover what Incident IQ can do for your district.