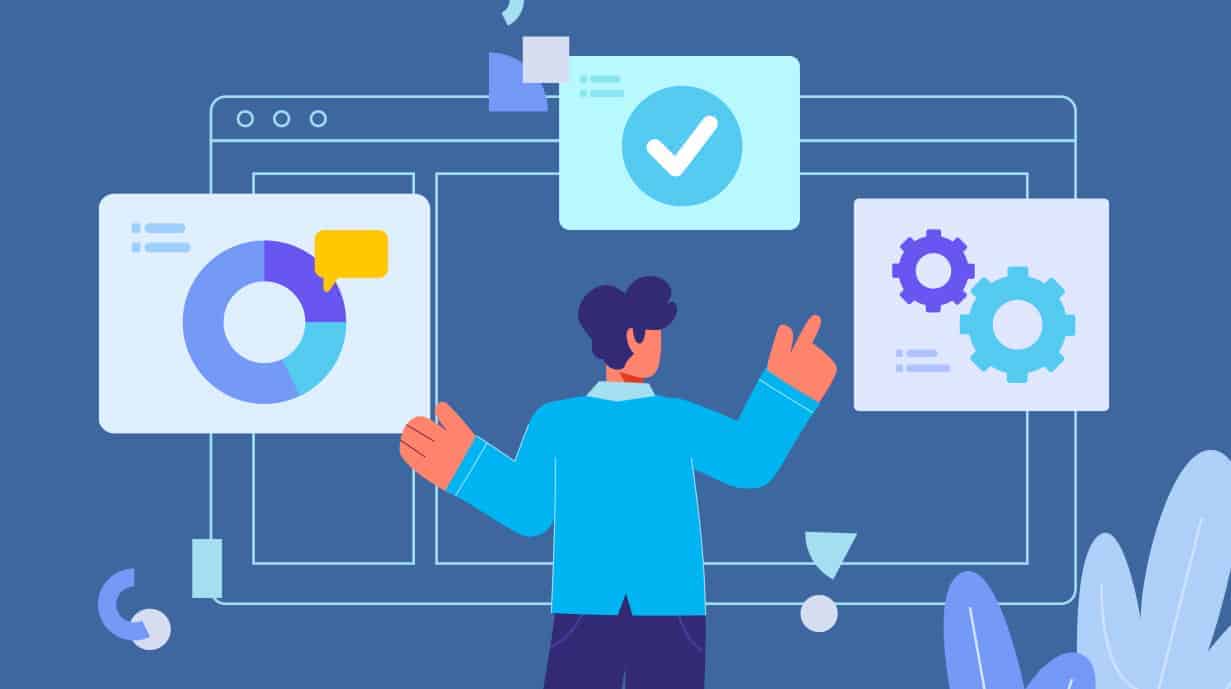 A professional community is where like-minded contributors can share best practices, discuss trending topics, and seek advice from their colleagues. For K-12 teams, community is often baked into the job, but the internet means active online communities are now available at the click of a button.
This is great news for K-12 IT professionals. Instead of waiting for the sysadmin roundtable session at your annual education conference, system administrators can stay connected throughout the year. In this article, we've compiled a list of the most popular and useful online communities, threads, forums, and newsletters for K-12 IT professionals.
Need a place to get inspired or ask a few IT-related questions? Take a look at the resources listed below.
Best Reddit Communities for K-12 Sysadmins
Reddit is commonly referred to as "the front page of the internet". While it's a great place to have a few laughs, it also gives users the opportunity to have in-depth discussions on niche hobbies, interests, or professions. These communities are known on Reddit as "subreddits", and function as dedicated forums centered around particular topics.
r/k12sysadmin
In this community, posting is restricted to technology personnel with verifiable ties to Primary and Secondary education, Higher Ed, Private or Charter Schools. The r/k12sysadmin subreddit gives K-12 IT teams a place to solve problems, vent frustrations, rank vendors, and share best practices on all things related to school IT.
r/sysadmin
This sysadmin subreddit is similar to the community listed above; however, it is focused less on K-12 and more on the profession as a whole. With over 600,00+ members, this community is primarily used to ask broader IT and technical questions related to computer systems administration.
r/GSuite
As 1:1 initiatives take over school classrooms, student devices like Chromebooks are becoming an important asset in K-12 districts. The r/GSuite subreddit can be used to discuss Google Workspace (G Suite) administration and learn how to better manage student Chromebook technology.
r/asktechnology
Even the most veteran IT professionals need to ask a quick question every so often. The r/asktechnology subreddit is the go-to forum for general software, hardware, and IT queries.
r/Sysadminhumor
What better way to blow off some steam than with a bit of humor? Almost everyone who works in K-12 IT has a horror story or memorable moment that only others in the industry would understand. The r/Sysadminhumor subreddit collects some of the funniest memes, stories, and images related to the reality of being a system administrator.
Best Slack Channels for K-12 Sysadmins
Slack is a channel-based messaging platform where professionals can share ideas, make decisions, and move work forward with a common purpose and place. If your school district uses Slack (or if you're a solo enthusiast), there are several active channels created specifically for IT professionals.
To find the right channel, we recommend using Standuply—they have a free channel directory and have been collecting Slack chat groups since 2016.
Under the "IT Talks" directory, you find channels to discuss:
Database administration
Cybersecurity
IT support
Technical documentation
Data science
The beauty of Slack is that it allows you to have a conversation in real-time via chat. Instead of waiting for someone to respond to your email or Reddit comment, you can enter your IT-related questions directly into one of the channels above.
Best LinkedIn Groups for K-12 Sysadmins
Believe it or not, Linkedin is an incredibly valuable asset for K-12 IT teams. The platform is primarily used as a social media platform for professionals and job seekers—and that's the beauty of it.
Finding IT talent can be difficult, but Linkedin social posts and groups can be leveraged to fill IT specialist, helpdesk technician, and sysadmin jobs. One group in particular, K12 Education Technology & eLearning Professionals, is a networking, career support, and information sharing community for people who work in a K12 EdTech and eLearning capacity.
As an added benefit, the group limits posts involving industry vendors, product suggestions, sales pitches, and marketing announcements so that group members can focus on the subject matter instead.
Best Sysadmin Blogs
There are dozens upon dozens of blogs that talk about technology for teachers—but what about blogs for K-12 IT leaders? We've got you covered. The following blogs are independently published, produced, and curated by K-12 IT leaders and EdTech professionals.
EmergingEdTech
EmergingEdTech is produced by Kelly Walsh, CIO and faculty member at The College of Westchester. This blog explores the use of technology as an instructional tool and student success enabler, with several educational resources for K-12 teachers, students, and IT teams alike.
Chromebook Challenge
Chromebook Challenge is produced by Kevin Wendland, a teacher at Walnut High School in Walnut, California. In his blog, he discusses the trials and tribulations of using Chromebooks in the classroom. Kevin's experience is a great example of the common roadblocks teachers face when dealing with new technologies in the classroom, as well as how IT teams can best support them.
The Cool Cat Teacher
The Cool Cat Teacher is produced by Vicki Davis, an IT Director and teacher since 2002. Her blog talks about all things EdTech; however, it has a section dedicated to K-12 IT administration in schools. There are also several technology educational posts related to Chromebooks, managing GSuite, hardware, and digital literacy in classrooms.
Vicki and her blog have also been awarded several accolades, including:
Best Sysadmin Podcasts
The best K-12 EdTech podcast, by far, is the K-12 Tech Experience.
The podcast is hosted by Jake Kasowski, communications manager at ManagedMethods, and explores the latest trends in K-12 cybersecurity and talks with the IT leaders helping make schools safer. Each episode is designed to share advice, tips, stories, and wisdom for K-12 IT leaders and those who are on a mission to protect students, teachers, and staff in schools.
Building a Community for K-12 IT Teams
Community building isn't easy—that doesn't change the fact that IT teams still need a place to gather, share insights, and discuss best practices. At Incident IQ, we've developed a community of our own, built specifically for K-12 IT teams who use Incident IQ.
Want to see how else Incident IQ is supporting K-12 IT teams nationwide? Schedule a demo with our team to learn more.