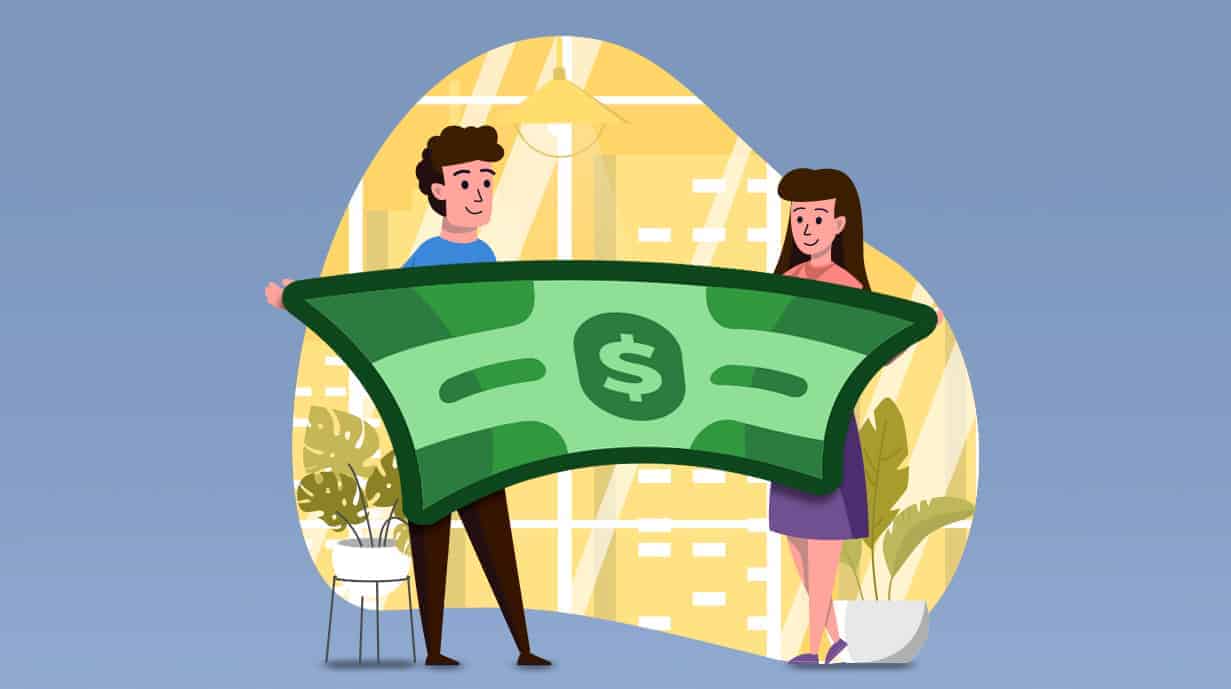 How far can you stretch a dollar? School districts constantly ask themselves this, and it's especially true for K-12 IT teams. If your school district lacks the funds to support your IT department properly, then you'll have to get resourceful—but that's always easier said than done.
To see how K-12 IT teams are dealing with this issue, we spoke with several school IT directors about the tools, real-time processes, and inventory management techniques they use to make the most of their school budgets.
The answer? Keep reading to see how other IT departments effectively provide support and manage their physical inventory better than your favorite small business (without breaking the bank).
An IT Call Center for Parents
Chris Saxon, IT Director at Cherokee County School District in Georgia, struggled to answer all the incoming support questions from the parents in his district. After his school adopted a 1:1 technology plan due to the Covid pandemic, many parents were left to figure out how to manage their children's school technology.
As it turns out, his IT help desk and relevant knowledge base articles weren't enough to support parents who had minimal tech knowledge and were overwhelmed by new school technology. In a worst-case scenario, a student could misplace or break their device, and Chris's team would have had to issue a reorder.
Instead of ignoring this very obvious problem, Chris saw an opportunity to optimize the communication between his IT support agents and the parents in his district. This was when he came up with the idea for "call center" style IT support in his school district.
While his district's help desk was available to all requestors, including teachers and staff, this IT "call center" was dedicated to parents who needed assistance troubleshooting their children's devices while remote learning was taking place.
Now that parents could contact his IT department directly, Chris Saxon and his team could quickly resolve troubleshooting questions and instead focus on higher-priority tickets that were previously getting lost in their service queue.
This "call-center" service approach allowed Chris and his team to support thousands of school devices that were being distributed remotely throughout his district. Without effective support, the Cherokee County School district could have suffered device losses which would have hurt inventory levels, disrupted student device forecasting, and created questionable inventory counts of student-assigned assets
A Dedicated Support Chat for Requestors
David Oestreicher, IT Director at Hutto School District in Texas, was also struggling to provide effective and timely support to the parents in his school district. However, he and his IT team didn't have the money or resources to create a dedicated IT hotline for parents.
Instead, David took a different approach, and he leveraged the power of instant messaging to solve his problem.
Within David's school help desk, requestors could begin a chat thread with their assigned IT agent. This allowed parents to ask questions and provide additional context on help tickets without clogging up the email inboxes of the entire school IT department.
This new "chat thread" implementation was a success. David's IT team could attach screenshots, send images, and link relevant knowledge base articles to support parents trying to troubleshoot their children's technology from home.
The chat threads also made it easy for parents to report missing student devices. This quick thinking on David's part allowed him and his team to maintain inventory control of student laptops and conduct effective inventory management outside of his existing inventory system.
Speedy Device Deployment and Collection Processes
Chris Lamb, IT Director at Wylie Independent School District in Texas, and other IT Directors across the country have a common enemy—planning device deployments and collections.
Chris and his IT department spent countless hours planning, organizing, deploying, and collecting student devices. With most of their school technology budget dedicated to student learning devices, they couldn't afford to be sloppy.
Without an effective deployment strategy, Chris's team would have been forced to come up with a time-consuming and ineffective inventory management process that hurt his IT budget's bottom line.
His department had previously used spreadsheets to track and organize their inventory, but the rows and columns quickly became overwhelming and were prone to human error. Instead of trying to create an inventory management strategy from scratch, Chris Lamb and his team transitioned to a dedicated school asset and inventory management system.
This new technology allowed his IT agents to quickly locate and manage thousands of individual student devices in a few simple clicks—all made possible with school inventory software. It also meant that Chris and his team could rapidly deploy and collect student devices.
Using barcode scanning technology, his IT department could quickly scan the asset label on a student's device, check-in/checkout the device as needed, and capture that information within their school asset management system. With his new software system in place, Chris's IT processes were no longer a work-in-progress. Instead, he had a holistic view of his inventory data, avoided excess inventory caused by inaccurate device counts, and was able to maintain accurate device stock levels with inventory management software.
Building an In-Depth Internal Knowledge Base
Ryan Nelson, IT Director at Gilbert Unified School District in Arizona, had a different IT problem that he was looking to solve. His problem had nothing to do with his requestors—but with documenting the internal processes of his team.
Ryan and his IT team had several "How To" documents describing the appropriate course of action for each support request and help ticket that landed in their service queue. However, despite having such well-documented processes, these "How To" documents were spread out all over the place.
Without an easy way to find relevant information, the processes Ryan and his team worked so hard to document ended up getting lost among all the other data he and his team dealt with on a day-to-day basis.
Ryan and his team created an internal knowledge base to store any and all internal information to solve this problem. The result? His IT agents could quickly reference knowledge base articles that described exactly how things were done in their department.
Not only could IT agents reference these knowledge base articles when assisting requestors, but it also became an invaluable internal resource when training and onboarding new hires.These knowledge base articles are also invaluable to school facility teams. They provide in-depth documentation of district asset locations so maintenance teams can spend less time on warehouse management. When school IT departments and facility teams both have access to internal resources, they can work together to identify discrepancies in inventory tracking, SLA response times, and other service processes they have in common.
Integrating Asset Management and MDM Systems
There are countless tools, software, and databases that K-12 IT teams need access to support their districts. However, when all of this data is siloed, IT agents are stuck juggling between platforms and manually migrating data to get the job done. These manual processes build up over time and lead to an endless backlog of tasks for support teams to complete.
Travis Taylor, IT Director at Little Rock School District in Arkansas, recognized this issue and sought a solution.
His IT department didn't have the time to build custom connections with the school applications they needed. On top of that, most of the significant help desks available on the market couldn't address their specific needs—unless Travis and his team were prepared to suffer a heavy implementation fee.
To solve this issue, Travis and his team transitioned to a school-specific help desk and asset management system that provided integrations with the applications he and his team needed most.
His IT department used the available integrations to sync their MDM and asset management software. This made it possible to associate individual devices with user accounts and access detailed ownership and service histories of all the assets in their district.
Achieve Greater ROI With the Right K-12 IT Tools
The modern K-12 school district wouldn't be able to support teaching and learning without a well-equipped and capable IT department. As IT support becomes more crucial to the day-to-day operations of K-12 school districts, technology directors are under the constant pressure of keeping up with the rapid pace of technology, despite having access to limited resources.
At Incident IQ, we've built a suite of tools to meet the increasing need for school-specific IT solutions. Our platform features an integrated help desk and asset management system built exclusively for the needs of K-12 schools.
If you want to see how other IT directors use Incident IQ to make the most of their school budgets, schedule a demo with our team to learn more.