REQUEST INFO
---
Remote Assistance
Launch remote desktop support sessions right from a help ticket using these integrations.
---
This app has been built by Incident IQ. The app is not affiliated with the referenced company; all product names, trademarks, and registered trademarks are the property of their respective owners.
Thank you for your interest in Incident IQ's Chrome Remote Desktop. Please fill out the form below and we will send you more information.
Incident IQ Integration For
Chrome Remote Desktop
REQUEST INFO
Chrome Remote Desktop is a tool that allows a support technician to remotely control another user's device. K-12 technicians can use Incident IQ's integration with Chrome Remote Desktop to securely initiate a remote desktop session from a help ticket and resolve technical issues in real time. This integration reduces friction when initiating a remote support session, leading to quicker support resolution times.
Chrome Remote Desktop Integration: Features & Benefits
This integration streamlines support and helps IT teams troubleshoot issues in real-time by establishing a remote desktop session through a help ticket is browser-based, and can be used with Microsoft Windows, Mac, and Chromebook devices.
Initiate a remote support session from within an Incident IQ help ticket.
Automatically send notifications to users, letting them know when a support agent is requesting to begin a remote support help session.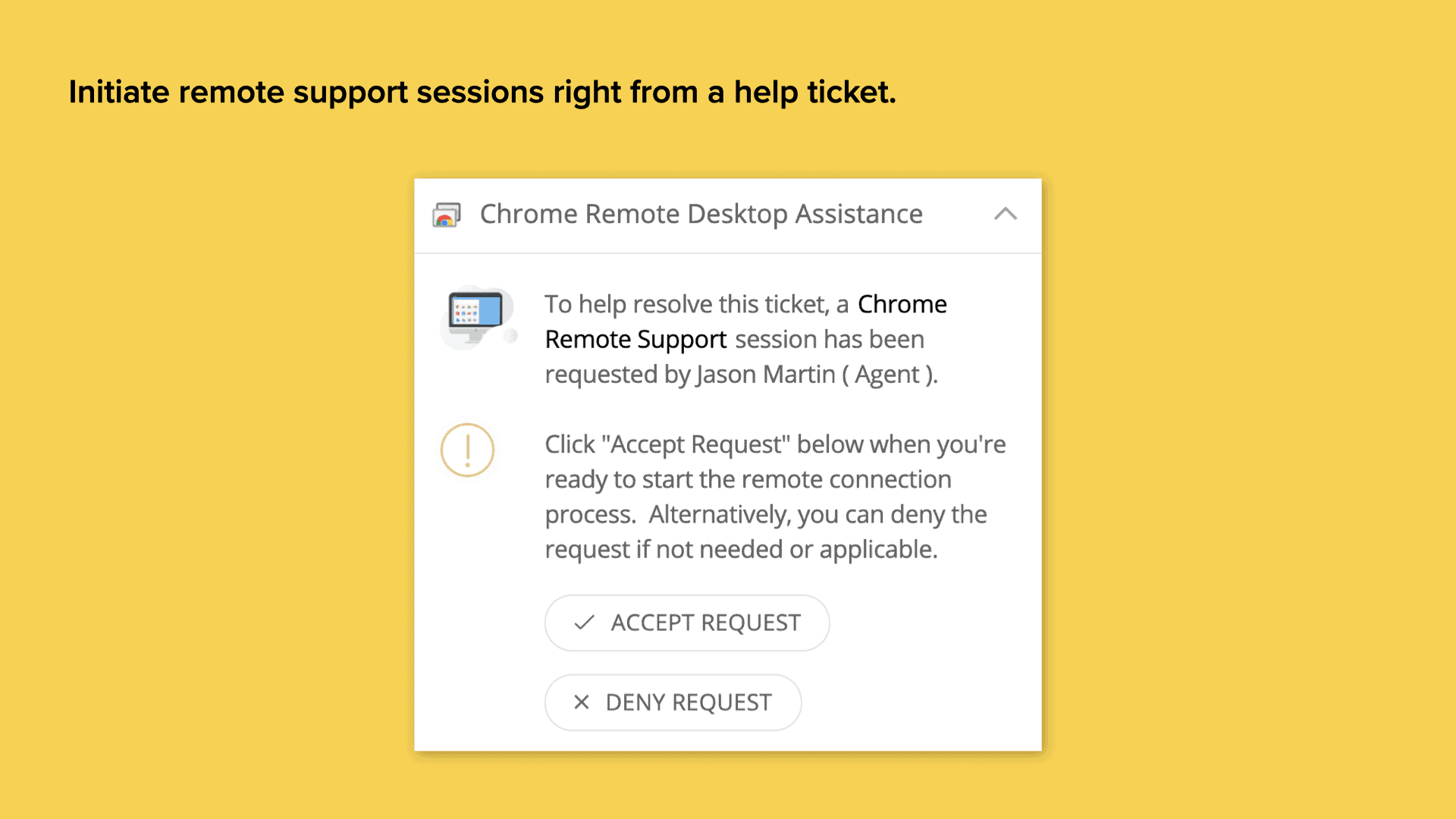 Integrating Chrome Remote Desktop with
Incident IQ
This integration streamlines the remote request process for both end users and technicians. When this integration is installed, a widget will appear in related help tickets, allowing support technicians to securely initiate a remote desktop support session with a user.